After 10+ year's in the customer service industry I've learned that providing the most efficient, professional and reliable service to customers is vital to meeting their needs and satisfaction. I've decided to join Dominion Lending Centres after working in the banking industry which allows me the opportunity to tap into a wealth of professional knowledge and tools to support you and provide both sound advice and the intellect to guide you in the right direction to get the best mortgage option.
My number one professional goal is to provide individuals and families with outstanding support in securing home financing. I understand that applying for and navigating through the mortgage process can be an overwhelming experience for many, my goal is to provide optimum support through every step of the process with a result of the best mortgage solution to meet your needs.
I devote my time and energy to continuously researching and learning about the mortgage market and trends in the industry. I am committed and passionate about what I do and will provide you with the utmost integrity, honesty and positivity in finding the best mortgage solution for you.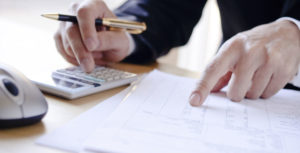 There are generally two ways to get a mortgage in Canada: From a bank or from a licensed mortgage professional.
While a bank only offers the products from their particular institution, licensed mortgage professionals send millions of dollars in mortgage business each year to Canada's largest banks, credit unions, trust companies, and financial institutions; offering their clients more choice, and access to hundreds of mortgage products! As a result, clients benefit from the trust, confidence, and security of knowing they are getting the best mortgage for their needs.
Whether you're purchasing a home for the first time, taking out equity from your home for investment or pleasure, or your current mortgage is simply up for renewal, it's important that you are making an educated buying decision with professional unbiased advice.
Free Mortgage Review
Find out how much your home is worth.
Videos
DLC - Self Employed Mortgage Solution
DLC Mortgage Life Insurance Explained
DLC- Understanding Your Credit Report
DLC - Fixed VS Variable Rates
Request a Call Back
Let us call you back when it's convenient for you!